Ahsoka Tano and the Clone Wars
А теперь к разочарованиям нового сезона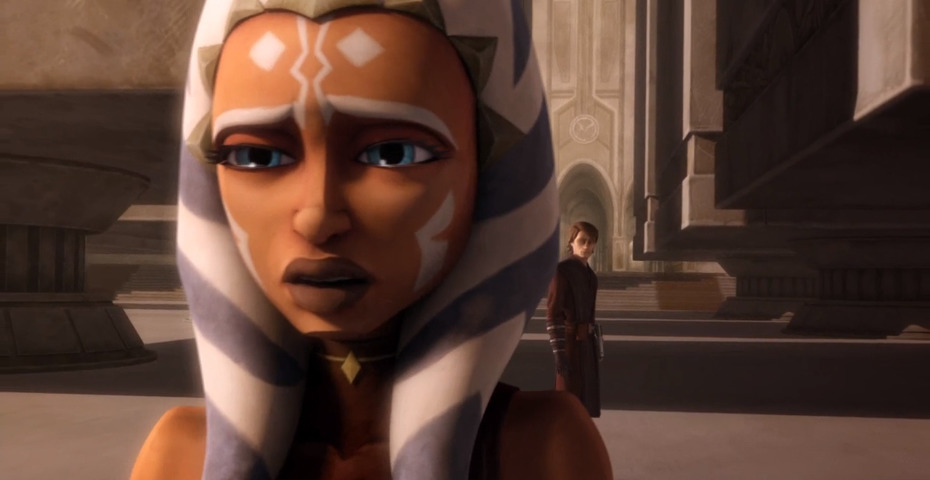 В 6 сезоне «Войн клонов» нет серий про Асоку Тано. Видимо, вылетела из Ордена — давай до свидания
Тем не менее достаточно жестоко просто взять и выкинуть персонажа, на котором по сути держался сериал, который был лучшим ретконом обоснуем тьмы внутри Энакина и главной загадкой типа "куда же она к 3 эпизоду исчезнет?"
По этому поводу есть отличная статья на io9, пересказывать ее долго, поэтому читайте, кому не влом — "Почему Асока Тано — это лучшее, что случалось со Звездными войнами за последние 20 лет" (длинно, английский, спойлеры к 5 сезону)
Единственное, что о ней точно известно — она пережила Jedi Purge. Есть шансы, что она попадет в новый проект Star Wars Rebels
Это во-первых, а во вторых… они переименоавли Коррибан!!! В сериале эта планета носит название Moraband.
Korriban appears in the final episodes of Star Wars: The Clone Wars. George Lucas preferred the name "Moraband" to Korriban during story development, leading the episode "Sacrifice" to refer to the planet as Moraband. The episode guide's trivia gallery clarified the issue, stating that Korriban has had multiple names throughout its history. As Korriban is referred to as such in material that is later in terms of in-universe chronology, this article retains the planet's name of Korriban.
Лукас, я тебя ненавижу и убью при первой возможности!
---