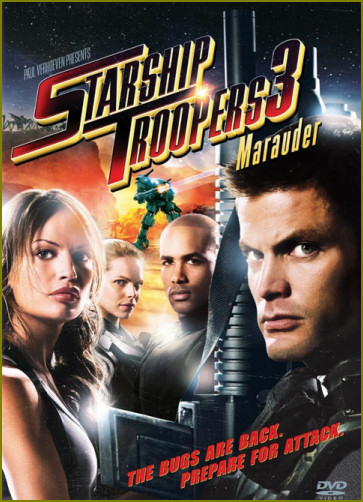 It's a good day to die,
When you know the reasons why,
Citizens, we fight for what is right.
A noble sacrifice,
When duty calls you pay the price,
For the Federation,
I will give my life.
Omar Anoke, Sky Marshal of the

UCF
Фильм можно смотреть уже только ради песни в эпиграфе. Хотя и посмотреть тоже есть на что. Во первых, нам вернули полковником Хуана "Джонни" Рико, которого не было во второй части. Во-вторых, внесли ОБЧР класса "Мародёр", который был основной боевой единицей Федерации в аниме и книге Хайнлайна. Правда, показали его совсем в конце и весьма мельком, но оно того стоит. В остальном — неплохой боевичок в стиле 1 части.